An easy and flexible vehicle tracking service that helps you to protect and monitor your vehicle. It makes your fleet & drivers safer, cheaper & more efficient to operate. Finder GPS is MTL's in-house product that is built with
Python, and PostgreSQL (web)
. We have mobile apps for both
iOS
and
Android
platform build with
React
.
To provide a smooth and lag free user experience, our highly professional team is continuously working behind the scenario. To protect your family and vehicle from unwanted incidents, try Finder GPS.
A smart, task-based supply chain solution to help you manage your logistics, manufacturing and distribution business by automating all the dreary tasks. It is a SaaS tool that automates your supply chain operation for better outcomes and faster decision-making.


Designed to simplify your business operations


Our feature-packed app helps you manage your critical supply chain, logistics and distribution-related tasks smoothly while cutting extra costs in daily operations. 
The software is a SaaS-based platform done with Tornado and MongoDB. Mobile App is made by Android done with react.
Internally used for our office system.
BRICKBOX, your ultimate business operations management solution. Say goodbye to outdated attendance and payroll methods; we're here to revolutionize your workforce management. Seamlessly handle employee data, flawlessly manage shifts, and effortlessly track attendance with our user-friendly system. Leave behind payroll complexities with our structured salary generation, streamlined expense and tax management, and automated provident fund, gratuity, and insurance processes. Embrace efficiency and productivity with BRICKBOX – the future of workforce management.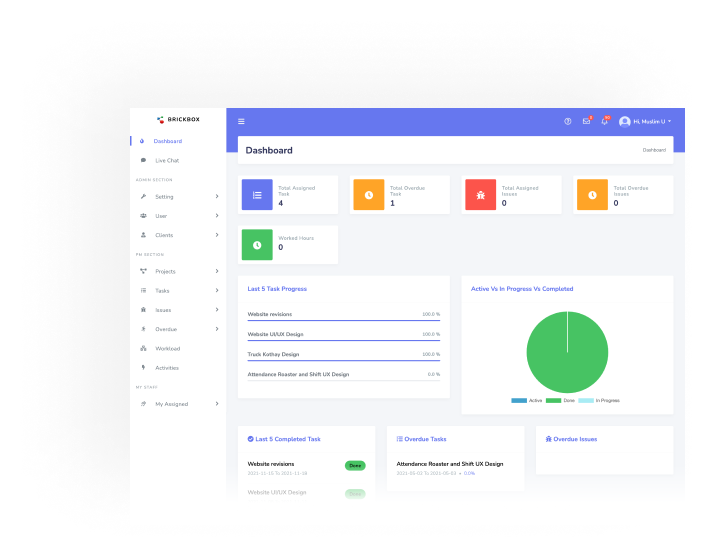 Finder Plus, your ultimate IoT solution to manage your fleet operations smoothly. With features like, driver performance monitoring, video telematics, fuel wastages monitoring, we ensure maximum fleet efficiency. End users can streamline their operations, reduce fuel costs and enhance driver safety. Our goal is to help businesses achieve optimized fleet performance, reduced expenses, and a seamless customer experience. Experience the power of Finder Plus and unlock the full potential of your fleet.